Inhalt:
Beim Versuch, den Diebstahl einer Agentenliste zu verhindern, kommt das ganze IMF Team außer Eathan Hunt ums Leben. Er wird folglich für einen Maulwurf gehalten und muß untertauchen. Mit einer Gruppe von Spezialisten versucht er seinen Ruf wieder rein zu waschen und den wahren Verräter zu finden.
Besetzung:
Tom Cruise: Ethan Hunt
Jon Voight: Jim Phelps
Emmanuelle Béart: Claire Phelps
Henry Czerny: Eugene Kittridge
Jean Reno: Franz Krieger
Ving Rhames: Luther Stickell
Kristin Scott Thomas: Sarah Davies
Vanessa Redgrave: Max
Emilio Estevez: Jack Harmon
Filmdaten:
Produktionsland: Vereinigte Staaten
Originalsprache: Englisch
Erscheinungsjahr: 1996
Länge: 105 Minuten
Altersfreigabe: FSK 12
Stab:
Regie: Brian De Palma
Drehbuch: David Koepp, Robert Towne, Steven Zaillian (Story)
Produktion: Tom Cruise, Paula Wagner
Musik: Danny Elfman, Lalo Schifrin
Kamera: Stephen H. Burum
Schnitt: Paul Hirsch
Quellen:
http://de.wikipedia.org/wiki/Mission:_Impossible_%28Film%29
http://www.moviemaze.de/filme/86/mission-impossible.html
_________________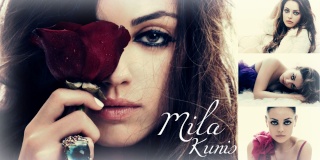 Enjoy the little things in life, because one day you'll look back and realise they were the big things.