Inhalt:
Amber ist ein gemeines aber populäres Mädchen, das an einem Stromschlag stirbt. Es bleibt ihr verwehrt, den Himmel zu betreten, wenn sie es nicht innerhalb einer Woche schafft, dem unbeliebtesten Mädchen der Schule zum Titel der Prom-Queen zu verhelfen.
Besetzung:
Cassie Scerbo: Amber Pollock
Lindsey Shaw: Lisa Summers
Chris Zylka: Nick Ramsey
Carissa Capobianco: Paisley
Gabriela Quintero Lopez: Carlita
Cree Ivey: Clementine Pollock
Andrea Powell: Gillian Pollock
Rhoda Griffis: Vesper Summers
Katrina Tandy: Dakota
Katie Sarife: Selena
Stab:
Regie: Gil Junger
Produzent: Robert F. Phillips, Steven Gary Banks, James Middleton
Drehbuchautor: David Kendall, Bob Young
Chef-Kameramann: Dave Perkal
Komponist: Richard Gibbs
Cutter: Don Brochu
Daten:
Produktionsfirma: ABC Family
Land: Vereinigte Staaten
Sprache: Englisch
Original-Kanal: ABC Family
Veröffentlichungsdatum: 7. August 2011
Quellen:
http://en.wikipedia.org/wiki/Teen_Spirit_%28film%29
http://www.filmstarts.de/kritiken/218460.html
_________________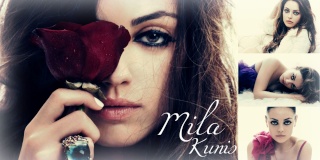 Enjoy the little things in life, because one day you'll look back and realise they were the big things.