Ich fand den Film zwar ganz süß, er trifft aber nicht zu 100% meinen Geschmack.
Allerdings hat es mir sehr gefallen, Lindsey Shaw mal in einer anderen Rolle zu sehen, weil ich sie nur aus Pretty Little Liars kenne. Sie hat mir sehr gut gefallen.
Die Story ist an sich finde ich auch nicht schlecht, aber oft ziemlich übertrieben und eher ironisch rübergebracht. Ich finde solche Filme (nach dem Tod...) sind immer kritisch, weil jeder Mensch eine andere Vorstellung davon hat, was nach dem Tod passiert.. Beispielsweise die Fahrt in die Hölle am Ende: Das ist nämlich das letzte was ich mir vorstelle, deshalb kam es mir übertrieben vor und das ist finde ich auch ein Thema, welches einfach nicht so lustig ist.. Aber das ist ja auch Geschmackssache..:)
6 von 10 Punkten!
_________________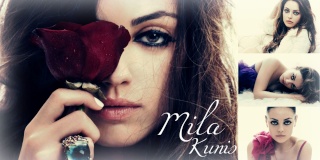 Enjoy the little things in life, because one day you'll look back and realise they were the big things.