Ich fand den Film schon gut. Er gehört zwar nicht zu meinen Lieblingen, aber ich finde Daniel Radcliffe super darin. Er zeigt eine echt neue Seite. Ich habe gehört, dass eine Szene um die 20 Minuten lang war, wo er nicht gespochen hat.. Es gibt leider ziemlich viel Erschreckungsmomente, das hasse ich zwar, ist ja aber auch normal für einen Horror-Film.
Das Ende hat mir auch super gefallen. Es geht zwar irgendwie schlecht aus, aber ich hab es eher als mittelmäßiges Happy End gesehen, weil mir die Stadt dort eh ziemlich düster vorkam.. Und er sieht ja endlich seine Frau wieder:) also 7-8 von 10 Punkten, weil ich einfach Horror-Filme nich so mag!!
_________________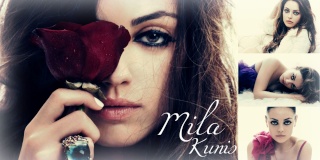 Enjoy the little things in life, because one day you'll look back and realise they were the big things.