Ich habe auch die 1. Staffel genommen. 1. Aus dem selben Grund wie du 2. weil sich dort einfach alles erst zusammenbastelt. Sie müssen sich erst damit zurechtfinden als eine Familie zu leben und es gibt noch viele Spannungen zwischen den Geschwistern.
Und die 3. Staffel, weil ich finde, dass die Charakter schon viel dazu gelernt haben und sich vor allem gegen Ende, etwas normaler verhalten.
Spoiler:
Die 2. Staffel finde ich die schlechteste, weil sich fast alle einfach unreif verhalten und es viel zu viele unnötige Streite und Komplikationen gibt.
_________________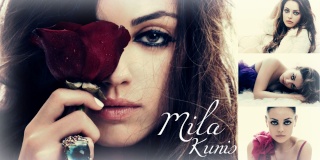 Enjoy the little things in life, because one day you'll look back and realise they were the big things.